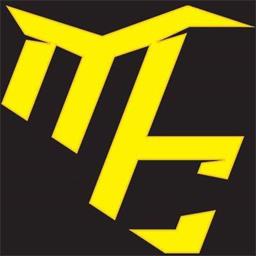 8/19/2023 - Mason City Motor Speedway
Mason City, IA
Last Chance Race(s), D-Main(s), C-Main, B-Main and $25,000-to-win, $2,500-to-start A-Main. A field of 33 cars will take the green flag three-wide and race for 78 laps. There will be a fuel stop during the first caution after lap 30, but no later than lap 40.
A Modifieds

71 entries

USMTS - United States Modified Touring Series
Full Event Information on MyRacePass
Competitor Overview
---

Carlos Ahumada Jr.
El Paso, TX
| A Modifieds | Start | Finish | +/- |
| --- | --- | --- | --- |
| A Feature 1 | 10 | 11 | -1 |
A Modifieds
Finish
Start
#
Competitor
Hometown
+/-
1
2
02
Tanner Mullens Wichita, KS
Wichita, KS
1
2
7
60
Dan Ebert Lake Shore, MN
Lake Shore, MN
5
3
8
0
Jake O'Neil Tucson, AZ
Tucson, AZ
5
4
21
20
Rodney Sanders Happy, TX
Happy, TX
17
5
18
14W
Clayton Wagamon Ramsey, MN
Ramsey, MN
13
6
26
88
Chad Wheeler Muskogee, OK
Muskogee, OK
20
7
14
38T
Dylan Thornton Orcutt, CA
Orcutt, CA
7
8
5
21X
Dallon Murty Chelsea, IA
Chelsea, IA
-3
9
17
69
Lucas Schott Chatfield, MN
Chatfield, MN
8
10
20
58X
Gary Christian Broken Bow, OK
Broken Bow, OK
10
11
10
65X
Carlos Ahumada Jr. El Paso, TX
El Paso, TX
-1
12
9
87
Darron Fuqua Mayetta, KS
Mayetta, KS
-3
13
12
33Z
Zack VanderBeek New Sharon, IA
New Sharon, IA
-1
14
29
4
Jeremy Nelson Alexandria, MN
Alexandria, MN
15
15
3
24C
Jim Chisholm Osage, IA
Osage, IA
-12
16
6
50III
Brandon Davis Hayfield, MN
Hayfield, MN
-10
17
23
55H
A.J. Hoff Mantorville, MN
Mantorville, MN
6
18 DNF
4
49
Jake Timm Winona, MN
Winona, MN
-14
19 DNF
28
16
Austin Siebert Grandview, MO
Grandview, MO
9
20 DNF
25
3
Kelly Shryock Fertile, IA
Fertile, IA
5
21 DNF
31
65
Tyler Davis Haysville, KS
Haysville, KS
10
22 DNF
27
4TW
Tim Ward Harcourt, IA
Harcourt, IA
5
23 DNF
16
4W
Tyler Wolff Fayetteville, AR
Fayetteville, AR
-7
24 DNF
24
12
Jason Hughes Watts, OK
Watts, OK
-
25 DNF
13
19SB
Lance Mari El Centro, CA
El Centro, CA
-12
26 DNF
15
21K
Kyle Brown Madrid, IA
Madrid, IA
-11
27 DNF
1
4R
Dereck Ramirez Woodward, OK
Woodward, OK
-26
28 DNF
32
75M
Gunner Martin Sugar creek, MO
Sugar creek, MO
4
29 DNF
22
10C
Cayden Carter Oskaloosa, IA
Oskaloosa, IA
-7
30 DNF
11
K9
Will Krup Mt. Carmel, IL
Mt. Carmel, IL
-19
31 DNF
33
94JR
John Doelle Arcadia, WI
Arcadia, WI
2
32 DNF
30
83
Kylie Kath Claremont, MN
Claremont, MN
-2
33 DNF
19
55
Ryan Gustin Marshalltown, IA
Marshalltown, IA
-14
Finish
Start
#
Competitor
Hometown
+/-
1
1
55
Ryan Gustin Marshalltown, IA
Marshalltown, IA
-
2
2
58X
Gary Christian Broken Bow, OK
Broken Bow, OK
-
3
3
20
Rodney Sanders Happy, TX
Happy, TX
-
4
7
10C
Cayden Carter Oskaloosa, IA
Oskaloosa, IA
3
5
6
55H
A.J. Hoff Mantorville, MN
Mantorville, MN
1
6
11
12
Jason Hughes Watts, OK
Watts, OK
5
7
12
3
Kelly Shryock Fertile, IA
Fertile, IA
5
8
10
88
Chad Wheeler Muskogee, OK
Muskogee, OK
2
9
17
4TW
Tim Ward Harcourt, IA
Harcourt, IA
8
10
9
16
Austin Siebert Grandview, MO
Grandview, MO
-1
11
5
4
Jeremy Nelson Alexandria, MN
Alexandria, MN
-6
12
23
83
Kylie Kath Claremont, MN
Claremont, MN
11
Top 12 transfer
13
19
65
Tyler Davis Haysville, KS
Haysville, KS
6
14
21
95
Keith Foss Winona, MN
Winona, MN
7
15
24
94JR
John Doelle Arcadia, WI
Arcadia, WI
9
16
18
75
Terry Phillips Springfield, MO
Springfield, MO
2
17 DNF
14
10B
Brandon Givens Wichita, KS
Wichita, KS
-3
18 DNF
22
75M
Gunner Martin Sugar creek, MO
Sugar creek, MO
4
19 DNF
8
7
Al Hejna Clear Lake, IA
Clear Lake, IA
-11
20 DNF
20
15W
Alex Williamson Rushford, MN
Rushford, MN
-
21 DNF
4
24
Joe Chisholm Osage, IA
Osage, IA
-17
22 DNF
16
22
Austen Becerra Carthage, IL
Carthage, IL
-6
23 DNF
15
90
Ryan Wetzstein West Concord, MN
West Concord, MN
-8
24 DNF
13
99L
Steve Lavasseur River Falls, WI
River Falls, WI
-11
Finish
Start
#
Competitor
Hometown
+/-
1
1
99L
Steve Lavasseur River Falls, WI
River Falls, WI
-
2
3
10B
Brandon Givens Wichita, KS
Wichita, KS
1
3
2
90
Ryan Wetzstein West Concord, MN
West Concord, MN
-1
4
6
22
Austen Becerra Carthage, IL
Carthage, IL
2
5
5
4TW
Tim Ward Harcourt, IA
Harcourt, IA
-
6
7
75
Terry Phillips Springfield, MO
Springfield, MO
1
7
10
65
Tyler Davis Haysville, KS
Haysville, KS
3
8
9
15W
Alex Williamson Rushford, MN
Rushford, MN
1
9
8
95
Keith Foss Winona, MN
Winona, MN
-1
10
11
75M
Gunner Martin Sugar creek, MO
Sugar creek, MO
1
11
17
83
Kylie Kath Claremont, MN
Claremont, MN
6
12
15
94JR
John Doelle Arcadia, WI
Arcadia, WI
3
Top 12 transfer
13
14
51W
J.T. Wasmund Pine Island, MN
Pine Island, MN
1
14
16
5D
Devon Havlik Waterloo, IA
Waterloo, IA
2
15
21
R
Ron Ver Beek Oskaloosa, IA
Oskaloosa, IA
6
16
18
44K
Kelsie Foley Otis, KS
Otis, KS
2
17
20
23
Darwin Karau Kasson, MN
Kasson, MN
3
18
12
96
Taton Hansen Spicer, MN
Spicer, MN
-6
19
22
4M
Bobby Malchus Red Oak, TX
Red Oak, TX
3
20
24
11N
Gene Nicholas Lowell, AR
Lowell, AR
4
21
23
22B
Rick Beebe Shawnee, KS
Shawnee, KS
2
22 DNF
13
7X
Chris Dawson Lubbock, TX
Lubbock, TX
-9
23 DNF
19
36K
Jayden Larson Mankato, MN
Mankato, MN
-4
24 DNF
4
13J
Triston Dycus Maypearl, TX
Maypearl, TX
-20
Finish
Start
#
Competitor
Hometown
+/-
1
1
7X
Chris Dawson Lubbock, TX
Lubbock, TX
-
2
6
51W
J.T. Wasmund Pine Island, MN
Pine Island, MN
4
3
2
94JR
John Doelle Arcadia, WI
Arcadia, WI
-1
4
3
5D
Devon Havlik Waterloo, IA
Waterloo, IA
-1
5
5
83
Kylie Kath Claremont, MN
Claremont, MN
-
6
12
44K
Kelsie Foley Otis, KS
Otis, KS
6
7
9
36K
Jayden Larson Mankato, MN
Mankato, MN
2
8
8
23
Darwin Karau Kasson, MN
Kasson, MN
-
9
14
R
Ron Ver Beek Oskaloosa, IA
Oskaloosa, IA
5
10
19
4M
Bobby Malchus Red Oak, TX
Red Oak, TX
9
11
10
22B
Rick Beebe Shawnee, KS
Shawnee, KS
-1
12
21
11N
Gene Nicholas Lowell, AR
Lowell, AR
9
Top 12 transfer
13
15
22A
Alan Bohlman Isanti, MN
Isanti, MN
2
14
22
25
Adam Bohlman Princeton, MN
Princeton, MN
8
15
20
57
Duke Erickson Sioux Falls, SD
Sioux Falls, SD
5
16 DNF
23
14M
Brian Mahlstedt Ionia, IA
Ionia, IA
7
17 DNF
24
60X
Tyler Wirtjes Mason City, IA
Mason City, IA
7
18 DNF
4
98
Kevin Stoa Albert Lea, MN
Albert Lea, MN
-14
19 DNF
16
1
Blake Arndt Brownsdale, MN
Brownsdale, MN
-3
20 DNF
11
21D
David Brown Kellogg, IA
Kellogg, IA
-9
21 DNF
13
98M
Mitchel Madery Kasson, MN
Kasson, MN
-8
22 DNF
17
17X
Jon Plowman Woodbine, IA
Woodbine, IA
-5
23 DNF
7
30
Josh Ruby Lakota, IA
Lakota, IA
-16
24 DNF
18
29H
Joe Horgdal Mantorville, MN
Mantorville, MN
-6
Finish
Start
#
Competitor
Hometown
+/-
1
2
98M
Mitchel Madery Kasson, MN
Kasson, MN
1
2
4
R
Ron Ver Beek Oskaloosa, IA
Oskaloosa, IA
2
3
3
22A
Alan Bohlman Isanti, MN
Isanti, MN
-
4
12
1
Blake Arndt Brownsdale, MN
Brownsdale, MN
8
5
9
17X
Jon Plowman Woodbine, IA
Woodbine, IA
4
6
10
29H
Joe Horgdal Mantorville, MN
Mantorville, MN
4
7
14
4M
Bobby Malchus Red Oak, TX
Red Oak, TX
7
8
6
57
Duke Erickson Sioux Falls, SD
Sioux Falls, SD
-2
9
13
11N
Gene Nicholas Lowell, AR
Lowell, AR
4
10
15
25
Adam Bohlman Princeton, MN
Princeton, MN
5
11
8
14M
Brian Mahlstedt Ionia, IA
Ionia, IA
-3
12
17
60X
Tyler Wirtjes Mason City, IA
Mason City, IA
5
Top 12 transfer
13 DNF
11
65D
Dustin Brown Clear Lake, IA
Clear Lake, IA
-2
14 DNF
7
747
Colton Eck Goddard, KS
Goddard, KS
-7
DNS
1
81
Cody Simpson Quinlan, TX
Quinlan, TX
-
DNS
5
D21
Daniel Drury Iowa Falls, IA
Iowa Falls, IA
-
DNS
16
17
Lee Beemer Fairmont, MN
Fairmont, MN
-